Hematite magnets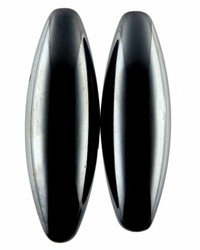 Power Magnets hematite.
RSI treatment
This magnetic hematite can be used for the treatment of RSI this purpose, it is necessary to place the magnets on the skin. for correct use always consult an expert.
Fun toys
The magnets are very nice toys. Throw both parts separately in the air and make sure they touch the road. This creates a sound that is best described as that of a rattlesnake. These magnets are also referred to as singing magnets.