Fossil shark tooth pendant of the great white shark
Fossil pendant of the tooth of the white shark from Cape Town in South Africa. The only living shark from the Carcharodon family.
Shipping on August 30 (due to holidays)
Authenticity guaranteed
Free shipping in the Netherlands from €75, -
Heeft u nog vragen? Bekijk onze meestgestelde vragen
Product description
Carcharodon carcharias
The teeth of the great white shark are known for their broad triangular crowns with serrated edges. This shark is officially called Carcharodon carcharias and is the only living shark from the Carcharodon family. It is the largest predatory fish on earth and is known to many people from the movie 'Jaws'. The hangers are glued so that they stay in place, the photos clearly show where they are glued.
Protected animal
White sharks are a protected species and the trade in modern teeth has rightly been restricted. To obtain a beautiful tooth from this predatory fish, this dark fossil tooth is the perfect solution. This way the White shark is left alone and you immediately have a fossil between 2 and 20 million years old!
Fun facts about the white shark
The great white shark can reach an age of 70 years and a weight of 1 ton (1000 kg). Despite its size and weight, the shark can reach speeds of 35 miles per hour! In a year, a great white shark can eat up to 11,000 kg of food, but after a meal it does not need to eat for almost 3 months. A Great White shark's teeth are as sharp as razor blades and they can smell blood from up to 3 miles away. The bite of this predatory fish is 10 times stronger than that of a lion.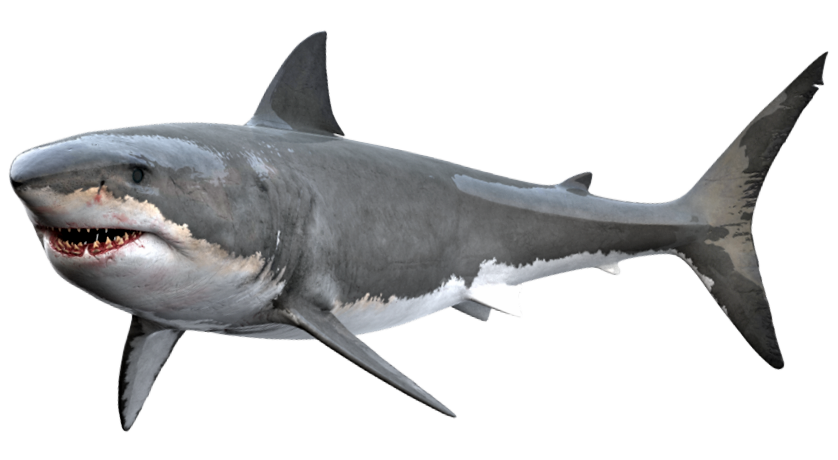 Product information
| | |
| --- | --- |
| Article code | Wittehaai65 |
| EAN | 8784765362260 |