Actually, we should call this list the gift top 10 for the crystal and mineral collector. We give 10 gift tips that can get the real enthusiast excited with. From beautifully crafted gemstones to exclusive crystals with a special story.
10. Polychrome Jasper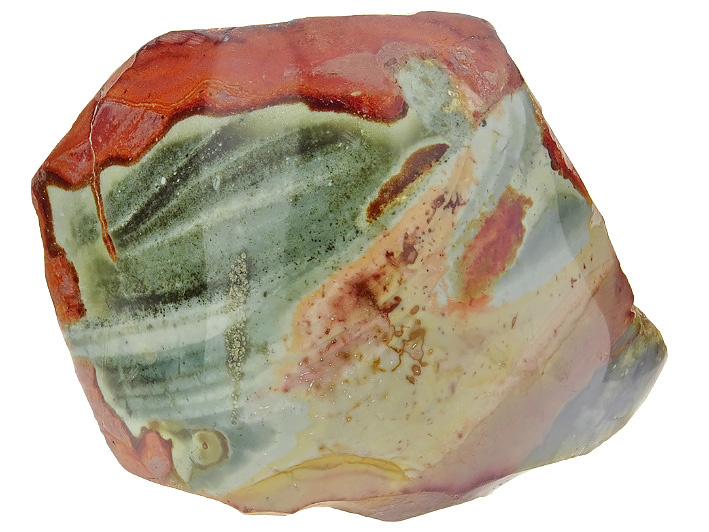 At the 10th place, we find polychrome jasper, one of the most colorful types of stones that exist. This porous stone effortlessly absorbs elements from its surroundings, resulting in unique patterns and color variations. No two stones are identical. Polychrome jasper was first discovered in 2006 in the Norcross-Madagascar desert, one of the few places in the world where this jasper variant can be found. Because of this unique location, it is also called 'Desert Jasper'. Curious about this versatile stone? View the enchanting polychrome jasper here.
9. Amber Pendants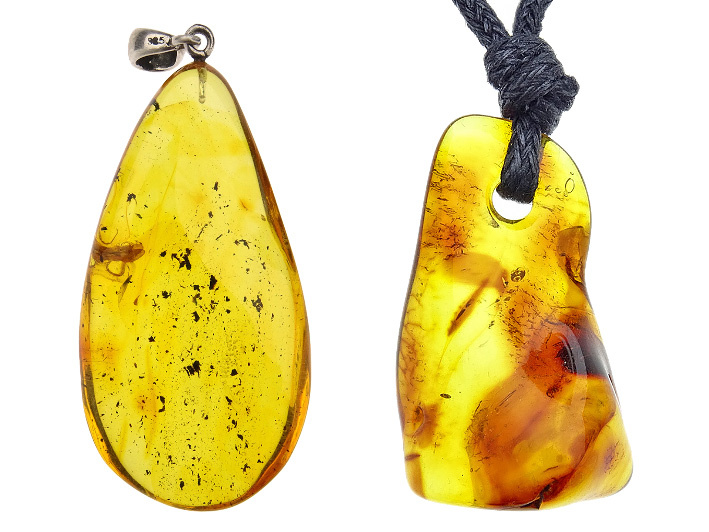 Baltic amber, also known as fossilized resin, is a unique material from the Scandinavian region. It originates from the resin of conifers that lived about 44 million years ago. During this period, the Scandinavian landscape was dominated by vast coniferous forests, where trees reached up to 40 meters in height. This was possible due to the relatively mild climate of that time. Amber is not just interesting because of its age and origin; it's also a popular material for jewelry. Due to its light weight, it's comfortable to wear, and the brilliant colors give every piece a unique look. Check out all our amber pendants here.
8. Tangerine Quartz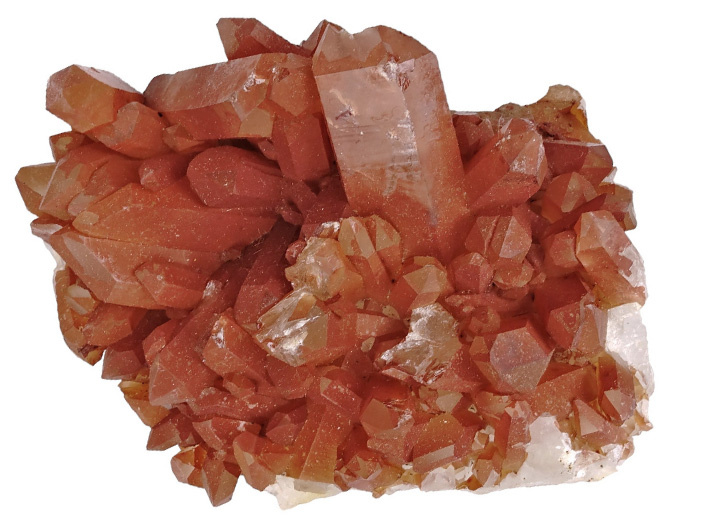 Tangerine quartz, with its unique orange to red hue, is a standout among quartz variants. This exceptional color arises due to the presence of hematite during the growth process of the crystals. Hematite, rich in iron, is responsible for this vibrant color variation. With its stunning crystal shape combined with this remarkable color, tangerine quartz is highly cherished among collectors. See all tangerine quartz here.
7. Top Polished Agate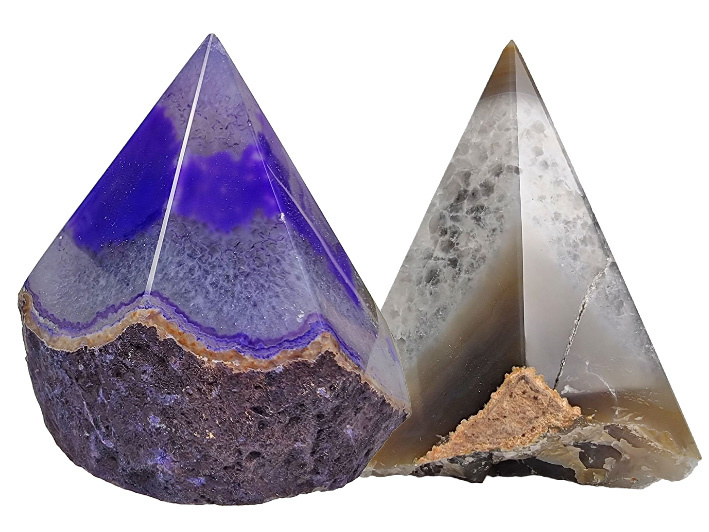 This year, the top polished agate points are all the rage. Agate, a translucent variant of quartz, has a captivating origin. It forms when silica from groundwater is deposited in the cavities of igneous rocks. This deposition results in concentric layers that form around the cavity walls or in horizontal layers built up from the bottom. This unique process leads to the characteristic striped patterns often observed on agates. Whether you prefer the cheerful colored versions or the completely natural appearance, these agate points are a must-have for enthusiasts. Check out this year's sensation here.
6. Fluorite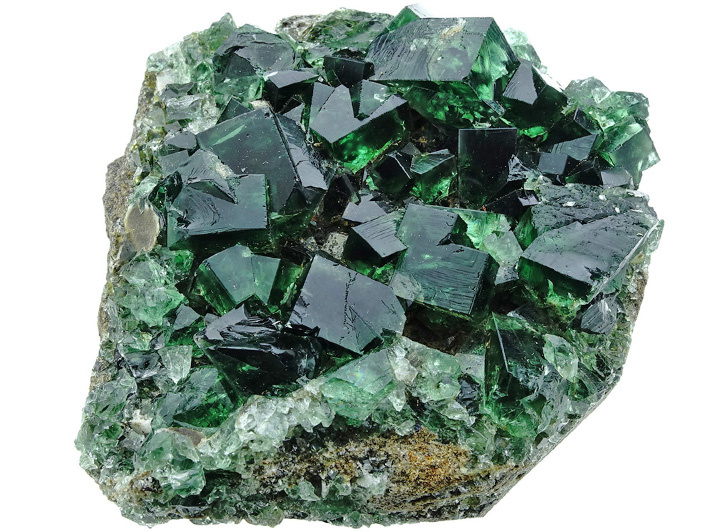 Fluorite is a remarkably versatile mineral. It comes in virtually every imaginable color and can form crystals as cubes, octahedrons, or dodecahedrons. It's not uncommon for fluorite to contain green, purple, and blue colors within a single stone. Moreover, the term "fluorescence" is derived from fluorite since this phenomenon was first discovered in this mineral. The stone often glows blue under UV light. A perfect gift for the genuine collector. Check out the colorful fluorite here.
5. Natural Silver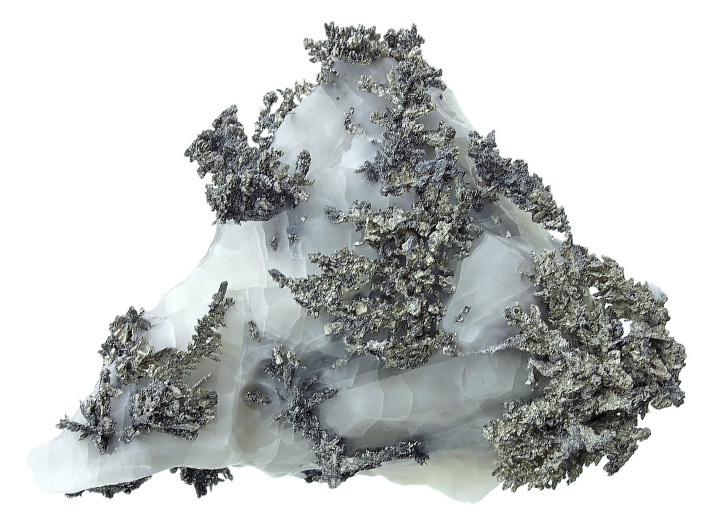 The Bouismas Mine in the Zagora Province of Morocco is renowned for its unique find: natural silver crystals. These crystals are intrinsically connected to calcite, a common mineral prominently present in the rock formations there. The most striking feature of these silver crystals is their dendritic pattern, reminiscent of the branches of plants or trees. By etching away a portion of the calcite, the previously hidden silver crystals beautifully emerge. View the unique silver crystals here.
4. Labradorite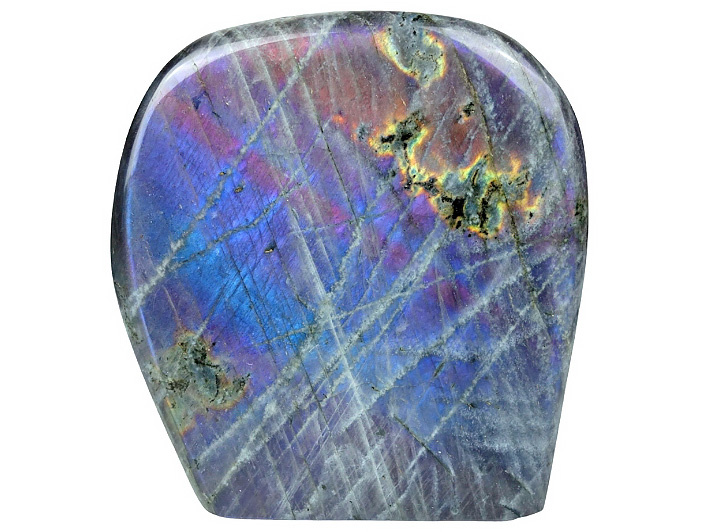 Labradorite has been a hugely popular stone for years due to its beautiful shimmer. The stone was first discovered in 1780 in Canada on the Labrador peninsula (yes, more names have been derived from here). It has a magnificent yellow, green, or even blue shimmer that's best seen in the sunlight. The most beautiful labradorite is now found in Madagascar. In the spiritual realm, labradorite is viewed as a protective stone against negative external influences. View this shimmering stone here.
3. Quartz Crystal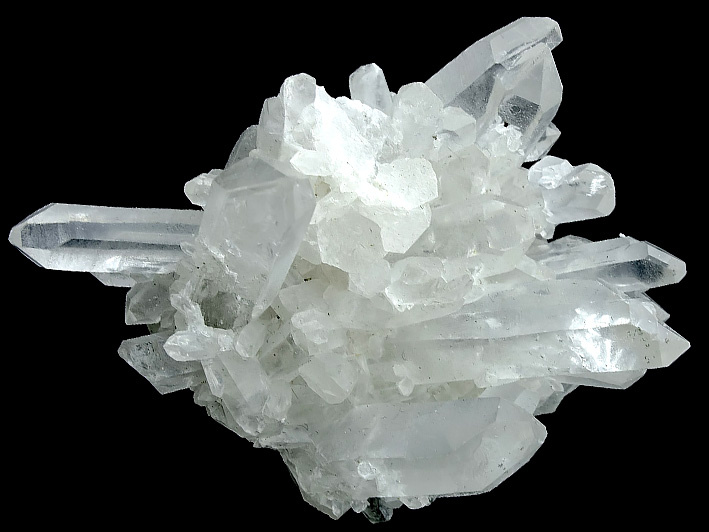 Since ancient times, quartz crystal has held a special place in the hearts of humanity. This enchanting mineral has fascinated generations with its clear beauty. The name 'quartz crystal' comes from the Greek word 'krustallos', meaning 'ice'. The story goes that the ancient Greeks believed quartz crystal was a type of ice that was so intensely petrified that it could never melt. This captivating thought persisted into Roman times, where the crystal was often sold and described as 'petrified ice'. This illustrates the timeless allure that quartz crystal holds over people. In reality, it's the purest form of quartz that can form beautifully clear crystals. Check out all the 'krustallos' of quartz crystal here.
2. Silver Gemstone Pendants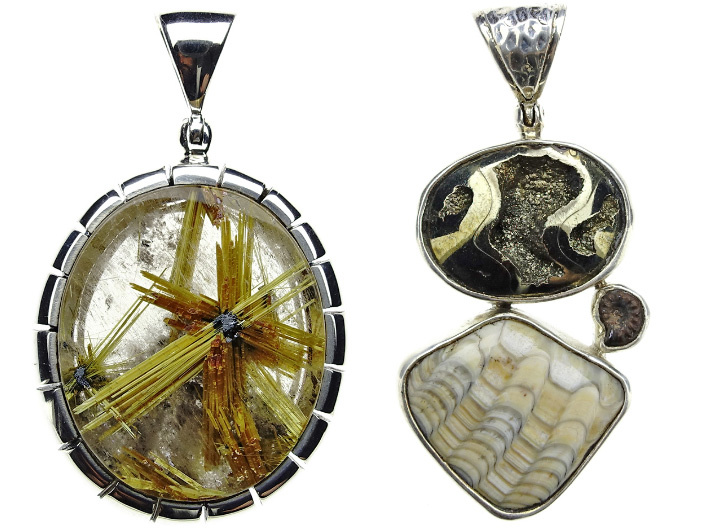 Second on the list are the gemstone pendants. Almost all ancient civilizations have left behind shaped forms of gemstones, with amulets taking precedence. Even today, we love to wear them in the form of gemstone pendants. Due to the vast diversity in gemstones and forms, there's a suitable gemstone pendant for every budget. An absolute recommendation for a lovely personal gift! Check out the gemstone pendant assortment with a silver eyelet here.
1. Amethyst on Stand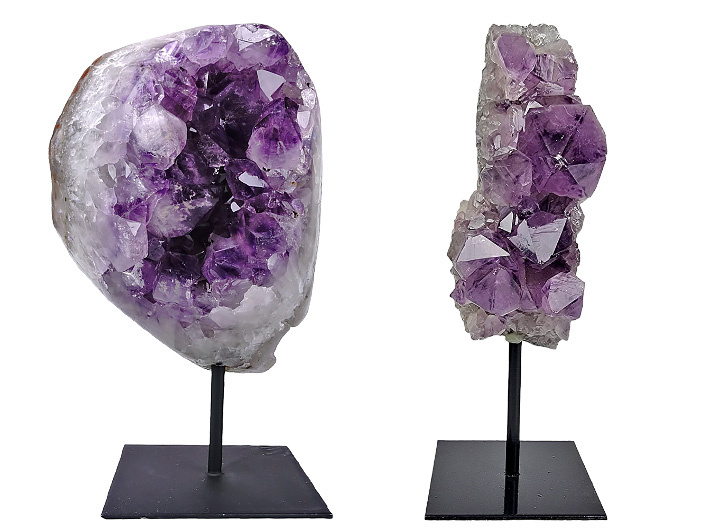 Amethyst, particularly the decorative variant on a stand, tops the list. It's probably the most well-known mineral among the general public. With its beautiful purple-colored crystals and widespread availability, it's an ideal and affordable gift! Amethyst is found in many places worldwide, and each location has its unique properties. Do you opt for a large amethyst from Brazil, a dark purple cluster from Uruguay, or an exclusive scepter crystal from Zimbabwe? Check out all our amethyst here.
For more information about minerals and crystals you can also read: What's the difference between minerals, crystals, and (gem)stones?